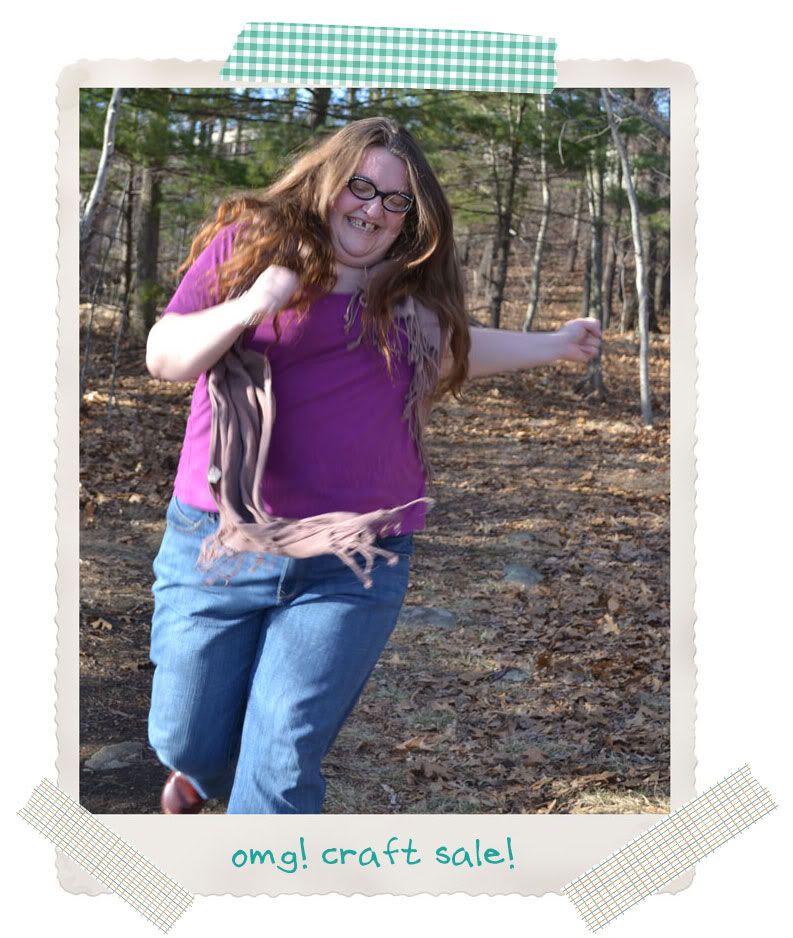 Well, it's taken me all day, but the redesign of Crafty Moira is complete (mostly). I have been meaning to do a redesign to this blog ever since I started it. I mean, I know html. I've designed lots of graphics and web pages, so why didn't I take the time to make my blog look nice? In part, it's laziness, I'll admit it, but also: I kind of started this blog thinking I'd get bored with it in a few weeks and abandon it. I never expected that I'd love it so much!
Nick and I did a photoshoot a few months ago, so I used my favorite images to create the blog. One of the pictures was so pretty, with my hair blowing in the breeze and the water of Stump Pond behind me, that I decided to use it as the inspiration for the redesign. (The picture above makes me laugh, especially with the caption I added. It's day 8 of my
Buy Nothing Summer
, and I'm sure I'll be feeling that way any day now!)
I'd love to hear what you think about the new look! If you come across any problems, please let me know. It's been, oh, a decade+, since I learned html, so lots has changed since then. It's looking good for me on my Mac, but if you are a PC-user and it looks like crap, please tell me so I can try to fix it! All of the tabs at the top work, though the "Classes" tab is still under construction... for now! I'd love to know what you think about the new
tutorials
page and my new
about
page! And, hey, maybe you'd like to grab my new button for your blog?