Weekly Art Date


When you sign up for Weekly Art Date, Part One (January 1st – March 16th), you will receive:
——> 10 weeks of class, which includes 1 video tutorial /inspiration and 1 art adventure post each week. Some weeks will include bonus posts or videos. Access to the class involves access to the Weekly Art Date classroom and private blog posts (except for Full-Year Access members only posts) during the 10 weeks. Although Part One ends on March 16, you will have access to the materials for an unlimited amount of time after the ten weeks is over. You will also receive a download at the end of the class that has all of the content in a single PDF.
Each week you will get:
One art adventure post which could include:
Step-by-step photos and instructions for a particular technique
Writing prompts
Visual inspiration
Digital collage sheets
Digital stamps
Art challenges
Bonus video tutorials
One video inspiration post which could include:
Original video tutorials by me (at least one per month!)
Video tutorials by another artist plus images of my version
Music videos as inspiration plus images of my page
Movie clips as inspiration plus images of my page
You will also get:
—— >At least 6 videos will be available for download for you to keep. (I.e. every other week, on average) All original videos created by me during the class will be available to you as a download. Videos from other sources will not be available as downloads.
——> At least 3 surprises! This could be a digital stamp (i.e. a black-and-white sketched image for you to use in your pages), a printable collage sheet, a bonus video download, or a stock photograph taken by me.
——> Creativity Daily Prompt Calendars for January, February, and March
——-> A chance to enter the Monthly Art Date giveaways for January, February, and March.
——> Snail mail from me!
Full Year Access members will receive all of the above, plus
——> Access to Part Two, Part Three, and Part Four
——-> Access to Part Five Bonus section of Weekly Art Date in December 2012
——> Access to Full Year Access members-only posts throughout the year
——>The full year download of the Creativity Prompt Calendar as soon as class opens on January 1st.
——> Automatic entry in all giveaways for the year
Read
this post
for more details.
If you'd like to sign up for Weekly Art Date Part One only, click the first PayPal button below:
If you'd like to sign up for Weekly Art Date for the full year, click the second PayPal button:
Please note that you do not have to have a PayPal account in order to sign up for the class. Also, please note the following terms and conditions:
Due to the digital nature of this product, no refunds will be issued after the start date of this class, unless you have never been granted access to the paid classroom at artjournaling.ning.com. (January 1st for full year access & each start date for the separate parts). That being said, it's very important to me that you are happy with this class! I encourage you to contact me with any questions, problems, complaints so that I can do my best to resolve any issues for you. While I'm not exactly a technical expert, I'll do my best in that regard. If you need further explanation about a technique or a material, feel free to ask me by leaving a comment in that specific discussion area at the ning site, on this blog, or by email: moira dot richardson, via gmail.
Still available:
From September 15 - December 1, you'll find (almost) daily inspiration, technique tips, and creative prompts that will keep you art journaling through the fall. We'll have weekly giveaways and art challenges, too. We'll take inspiration from the world around us to create truly personal works of art.
You'll get:
1-2 PDF worksheets per week that offer a story, art journal images, and techniques for you to try on your pages
6 journaling videos* with tips and inspiration
6 downloadable original collage sheets
6 original digital stamps
1 PDF tutorial loaded with images and all the info you need to make your own hard-back journal.
Surprise extras throughout the class
(* The videos will be downloadable for you to keep, but may be available for only a limited time after the course is over. If they are going to be unavailable later on, you'll receive at least one week's notice before they are gone.)
No special supplies are needed, so feel free to work with what you already have. I will provide lists of the supplies used in each of the pages that I show you through out the course and introduce you to some of my favorite supplies, too. I'll also provide shopping info for supplies you might want to check out!
Come join us to create a journal for your most memorable Autumn yet!


Special: Buy a spot in the class for yourself and get an additional gift membership for a friend for only $15!


The first day of class is September 15th, 2011. This class will be hosted in a private group at
Art Journaling
. You'll receive log-in information after you sign up. Please feel free to
email me
with any questions you might have!
Please note: due to the nature of this product, no refunds will be issued after the start date of the class.
FAQs
Do you have a gallery of your work I can check out to see if I like your style?
Yes, please check out my flickr photostream to see some of my work.
Do I have to sign up anywhere to be a part of this course?
Yes, this is a paid course hosted on Art Journaling. You'll need to sign up for a free membership there and then request membership in the Falling For You course. (I'll send an email to you after you pay with more details on this!)
Do I have to love art journals in order to participate in this class?
Nope! Though I hope the love will grow on ya! Although the prompts used in this class will be directed towards those of us making art journal pages, there's no reason at all why you couldn't make a piece of jewelry, a painting, an Artist Trading Card, or something else inspired by the class. That would be great! If you do, please feel free to post images to our flickr group! We'd love to see whatever you create.
What is a digital stamp?
A digital stamp is a black-and-white image (a drawing in this case) that you can print and use as desired. You can resize it up or down to suit your needs. It's basically digital ephemera. You could print it on a transparency, on computer paper and color it, or use it digitally in photoshop. Here's an example from my etsy shop.
Do I need a specific art journal in order to take this class?
Nope! Work with what you've got. If you only have a school notebook and a pencil, you'll be able to participate in this class. If you do want to work in a journal similar to mine, check out this great video series by artist Teesha Moore on making your own "one-page" journal -- the technique I use is a variation of this one.
Are there any specific materials or supplies I have to have to take this class?
Nope! But there will be a whole materials section within the class with some suggestions of what you might want to experiment with in your art journal. A very small selection of the supplies I used this past week are: twinkling h20s, all kinds of Sharpie markers, acrylic craft paints, graph paper, old book pages, gel medium, fabric, clear packing tape, washi tape, rick rack... whew that's a lot! Really: anything goes! Use what you like!
Will this class be available after the eleven weeks are up?
Yes! Once you have paid for this class it will be available to you indefinitely. If for some reason the course needed to change locations, you'd get a link & access for the new location. While you don't need to play along during the class, please note that many of the prompts will be seasonal. (Think: Halloween! etc.) Still, there's no reason you couldn't do this course in February!
What if I don't like a prompt that you posted?
If you don't like a prompt, feel free to skip it! You also always have the option of writing about why you don't like the prompt. That being said, if you don't like a prompt, you can either explore it anyway to challenge yourself or just skip it & make up your own prompt! There are no rules in art journaling, and you aren't going to get kicked out of the class for skipping a prompt. No worries!
200 x 235px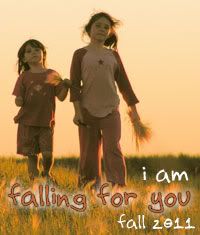 150 x 176 px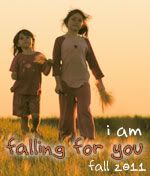 150 x 150 px
I am available for in-person arts programming for tweens, teens, and adults throughout Rhode Island and south eastern Massachusetts. Some projects can be completed in a one-day; one-hour program, others require a few one-hour sessions. I can work within your budget constraints to design a program that is just right for your location / students.
One Day Program offerings include:
Super Stretch Bracelets
Earring Making Workshop
Button Making Blast
Shrinky Dink Self-Portraits
Awesome Art Journals
Preferred maximum class size is 16 students. Feel free to
email me
or call me at 401.484.3005 to learn more.