There was a bit of a miscommunication about what time my class started on Monday, so Nick and I used the free time to get an iced coffee to share and to drive to Roger Williams Park.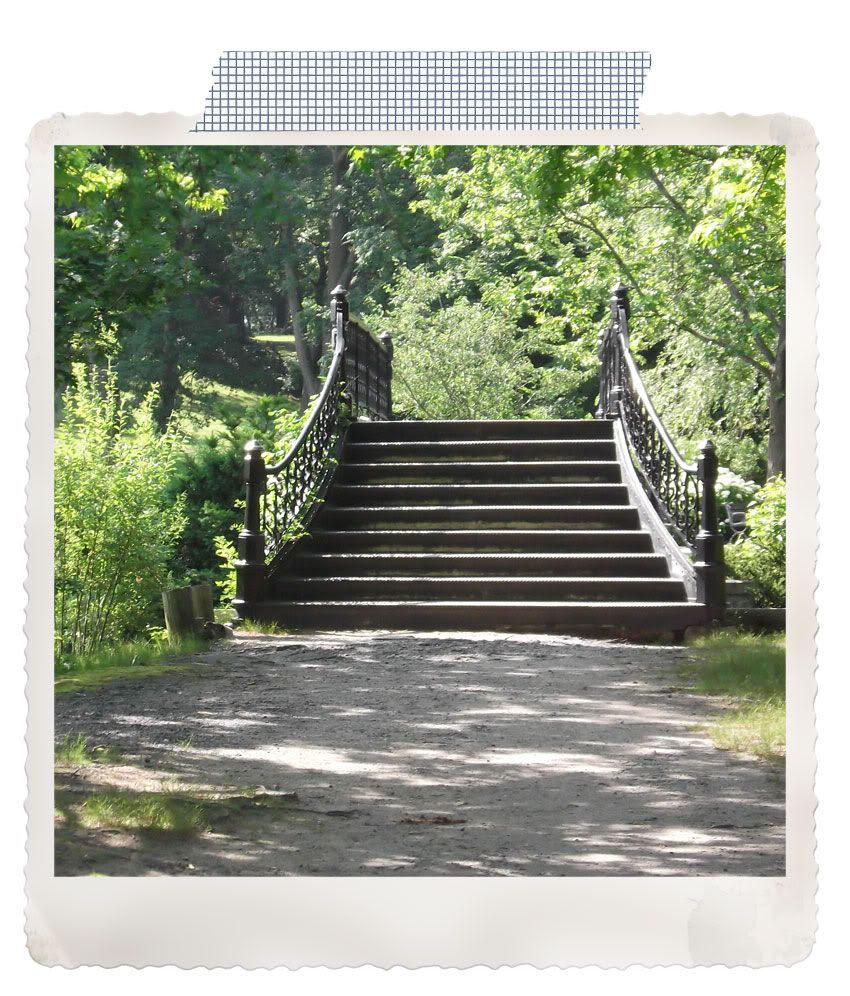 I wanted to take a picture of the carousel, but it was closed... again. I saw this bridge across the way and want to walk across it to see where it would go.
I saw lily pads and had to go closer to look. The flowers looked so beautiful and perfect!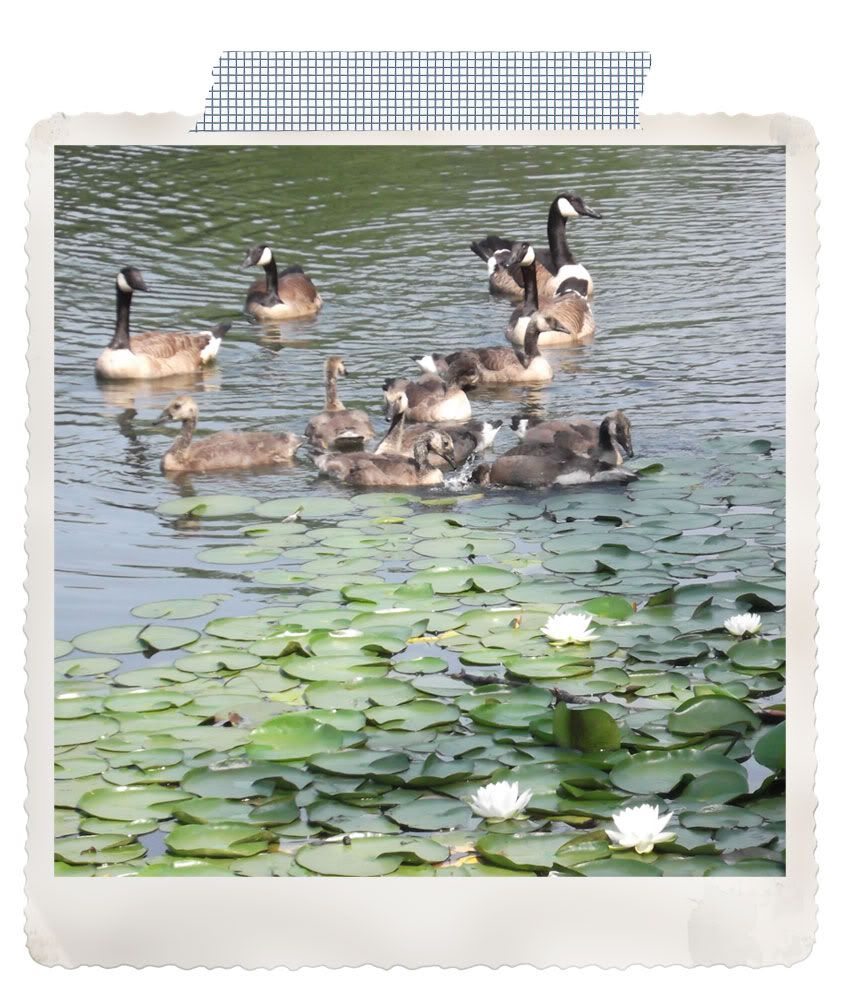 The geese came over towards me, but when they realized I wasn't going to feed them, they floated away, but not before I took this picture.